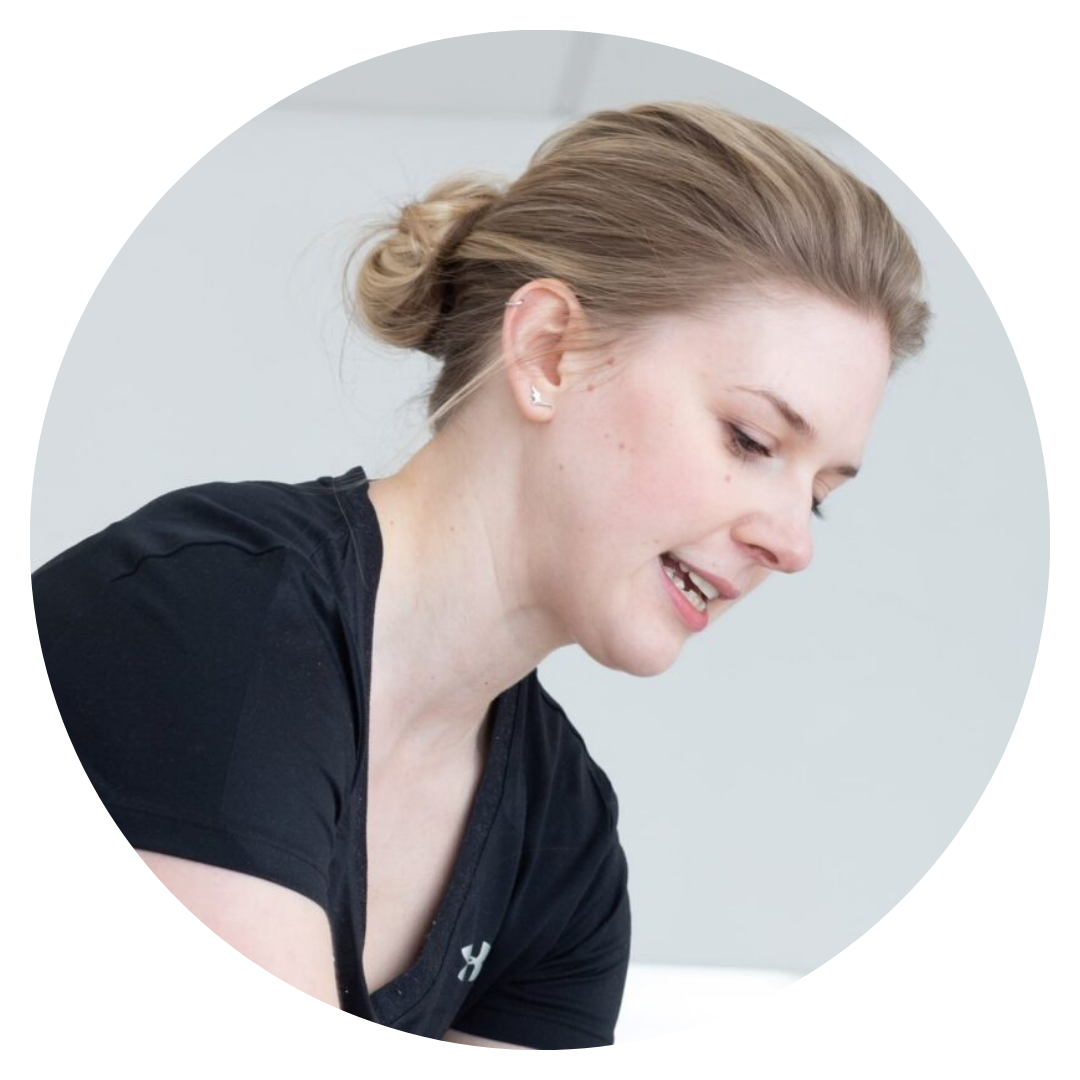 Lynne Martin
Sports Massage / Pilates
Lynne is a highly experienced Massage Therapist having practised for over 10 years. She began her career in 2009, qualifying in Swedish Massage before going on to study Sports & Remedial Massage at the Western School, where she graduated with a Diploma in 2012.
After graduating Lynne moved into private practise, where she gained vast experience in Sports & Remedial massage working alongside Physios in a busy clinic. It was also here that she was first introduced to the benefits of Pilates for rehabilitation and so completed her Level 3 Matwork Pilates qualification with the renowned Body Control Pilates.
Lynne has supported professional athletes, musicians and office workers over the years. She has a keen interest in chronic neck and shoulder conditions and uses a combination of Massage techniques as well as additional methods such as IASTM and dry needling to alleviate pain.
Lynne is a member of the Scottish Massage Therapist Organisation (SMTO) No: 2517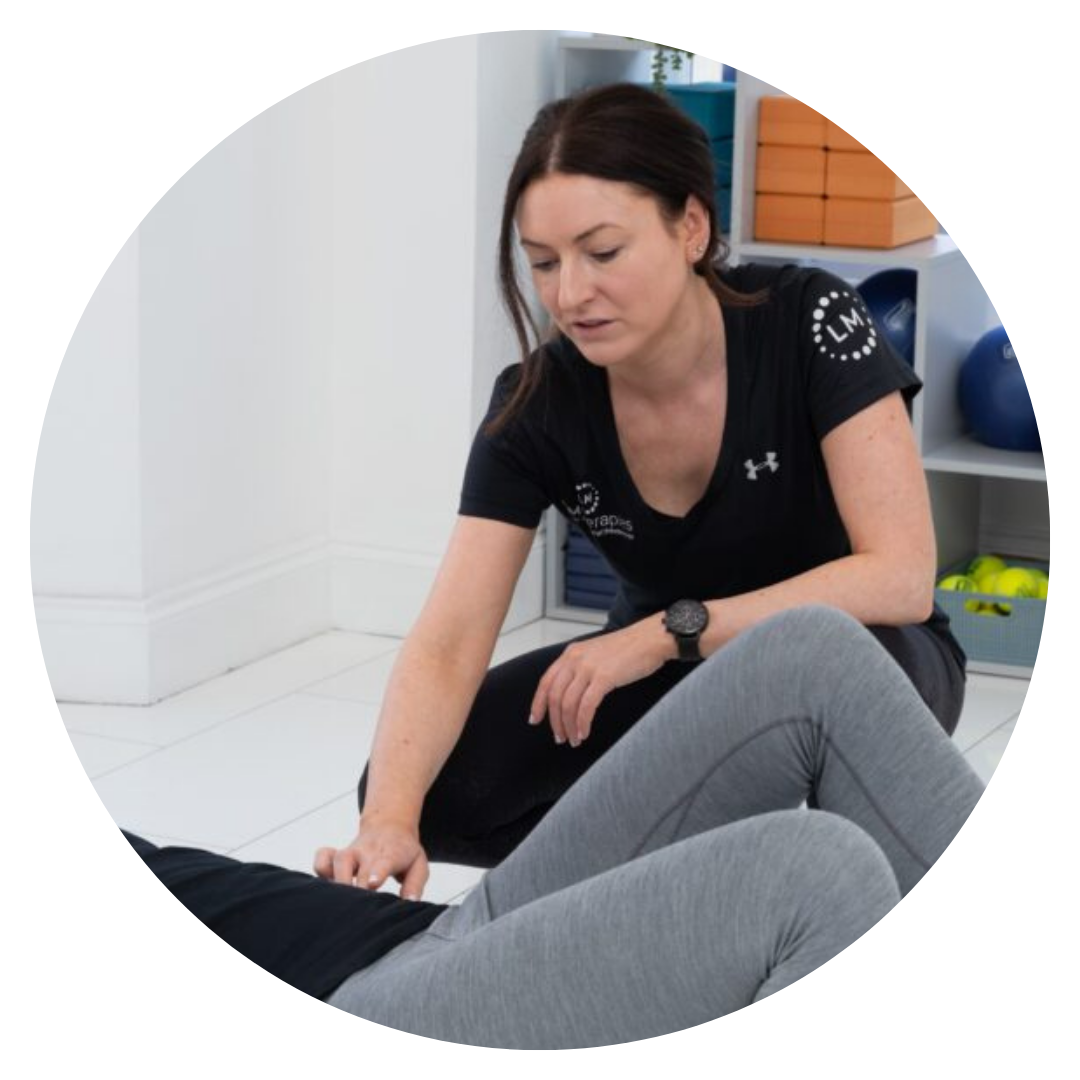 Catriona Dourish
Physio / Pilates
Catriona Dourish is a highly experienced MSK Physiotherapist and Pilates instructor, having practised for over 15 years in the UK, as well as Asia, where she specialised in Pilates for rehabilitation through the internationally recognised body, Polestar Pilates.  Qualifying as a Physiotherapist with Honours from Glasgow Caledonian University in 2006, Catriona achieved the Clinical Excellence award in her final year.
She has a keen interest in the treatment of lower back, neck and shoulder pain and her specialisms include the treatment and assessment of complex musculoskeletal conditions, using the internationally-renowned Integrated Systems Model (Lee & Lee) and The Thoracic Ring Approach (LJ Lee). Combining advanced physiotherapy techniques with rehabilitative Pilates, Catriona guides individuals with niggles and injuries, allowing them to return to, and continue to do, the activities, sports and jobs that they want to. 
Catriona is passionate about delivering personalised care to everyone she meets and will work with you to provide a treatment approach that suits your lifestyle. 
Catriona Dourish is a member of the Chartered Society of Physiotherapists and is registered with the Health Care Professions Council – Registration number: PH 79878.
Linzi is an MSc Physiotherapy(Pre-Reg) student. She currently works part time on Reception, taking care of enquiries and the general running of the clinic.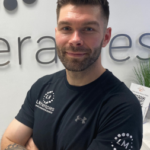 Liam Conroy
Sports Therapist
Liam has been involved in the health and fitness industry for almost 20 years, starting in 2004 he gained an HNC in Fitness, Health & Exercise and qualified in Swedish Massage. He followed his love of sports and training to gain his Personal Training Qualification in 2006.
Over the years, Liam has treated and trained many people, from office workers to veterans. As Liam's career has progressed, he became involved in the teaching and training of other PTs with Body Core Fitness. His knowledge and skills have kept him in demand all over Scotland, working at high end health and fitness clubs, Scottish Veterans Residencies and private gyms. With a strong drive to progress his soft tissue skills, Liam completed his HNC in Sports Therapy in 2022 at the City of Glasgow College where he gained further experience in Sports Massage Therapy. His interest is in treating sports related muscle injuries but is keen to show people how beneficial sports massage can be to help anyone maintain a healthy lifestyle.
Having played amateur football and boxed competitively, along with his extensive PT experience, Liam understands the physical and mental aspects of sport and health in general.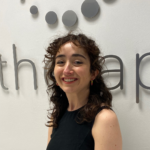 Becoming a Pilates teacher had been an idea of Becky's for a while, working as she did for years in the Film & TV industry within the Art Dept. Practicing Pilates always made her feel so much better, stronger and provided a new appreciation of her body. It also took her away from the stresses of work. Driving all day for her job created problems within her body, stiffness, sciatica and problematic movement patterns which Pilates could address and correct. When the pandemic hit in 2020 she felt like this was the time to take her passion and turn it into a full-time job.  Becky trained with Body Control Pilates achieving her  Matwork Level 3 qualification. 
LM Therapies Guarantees...