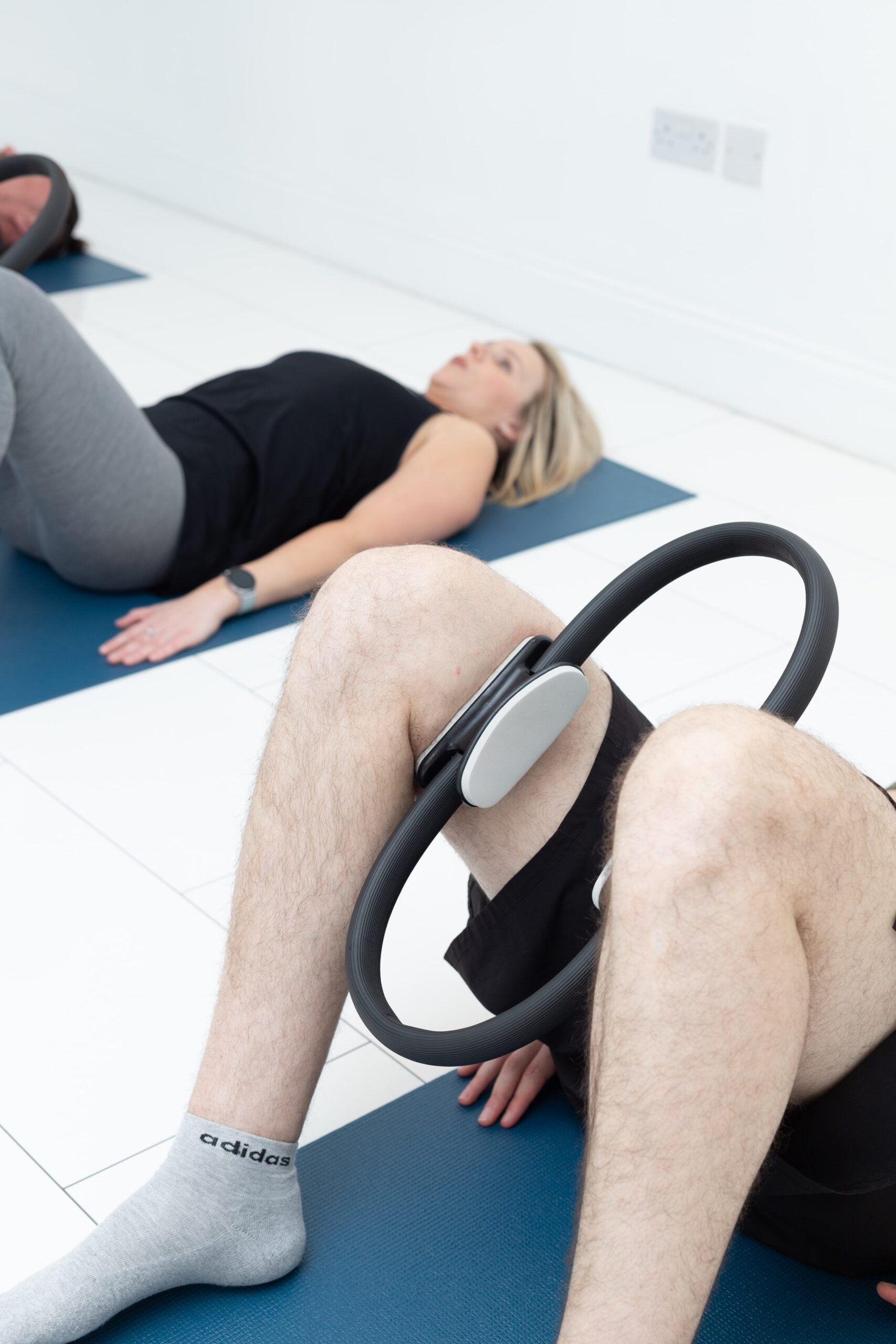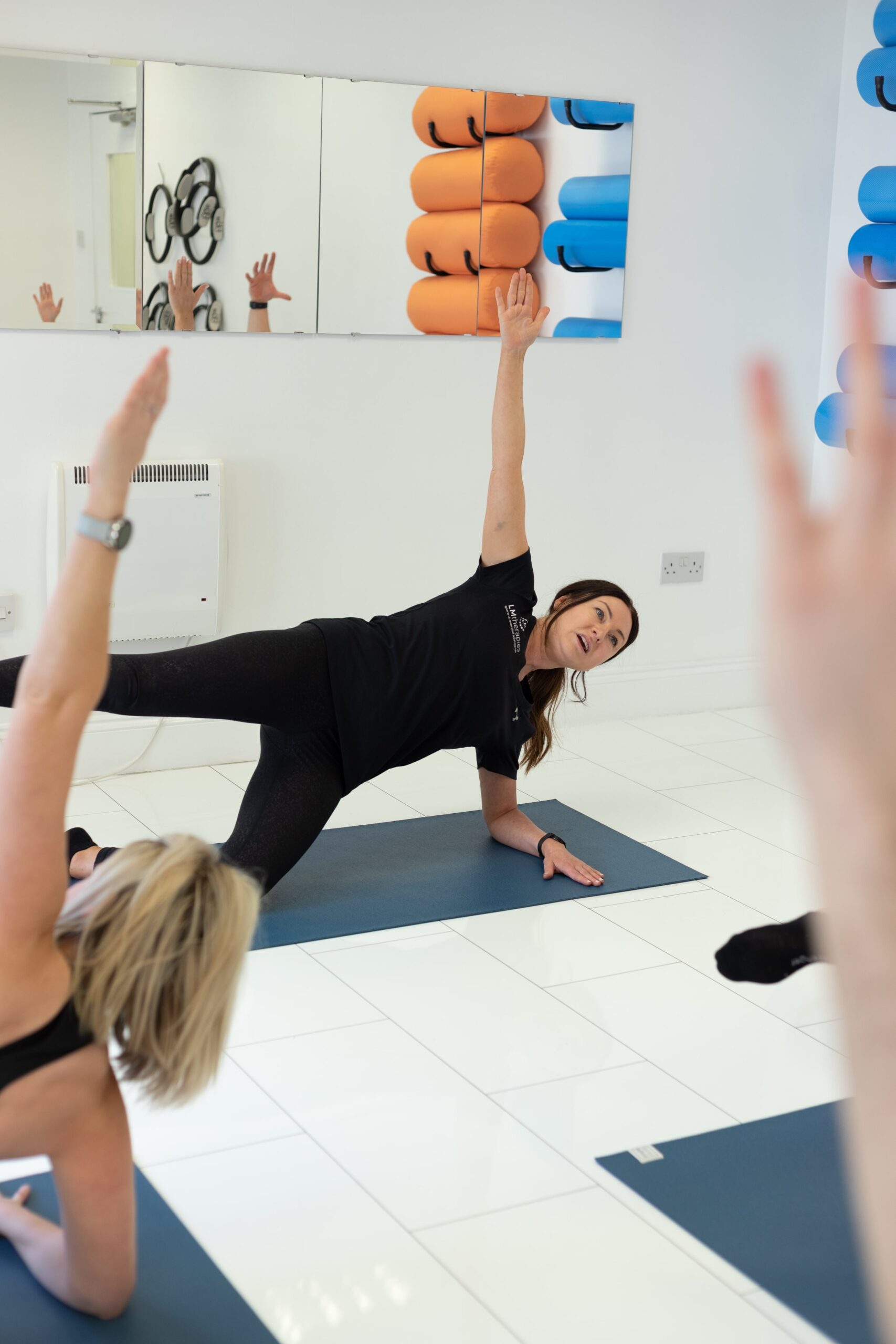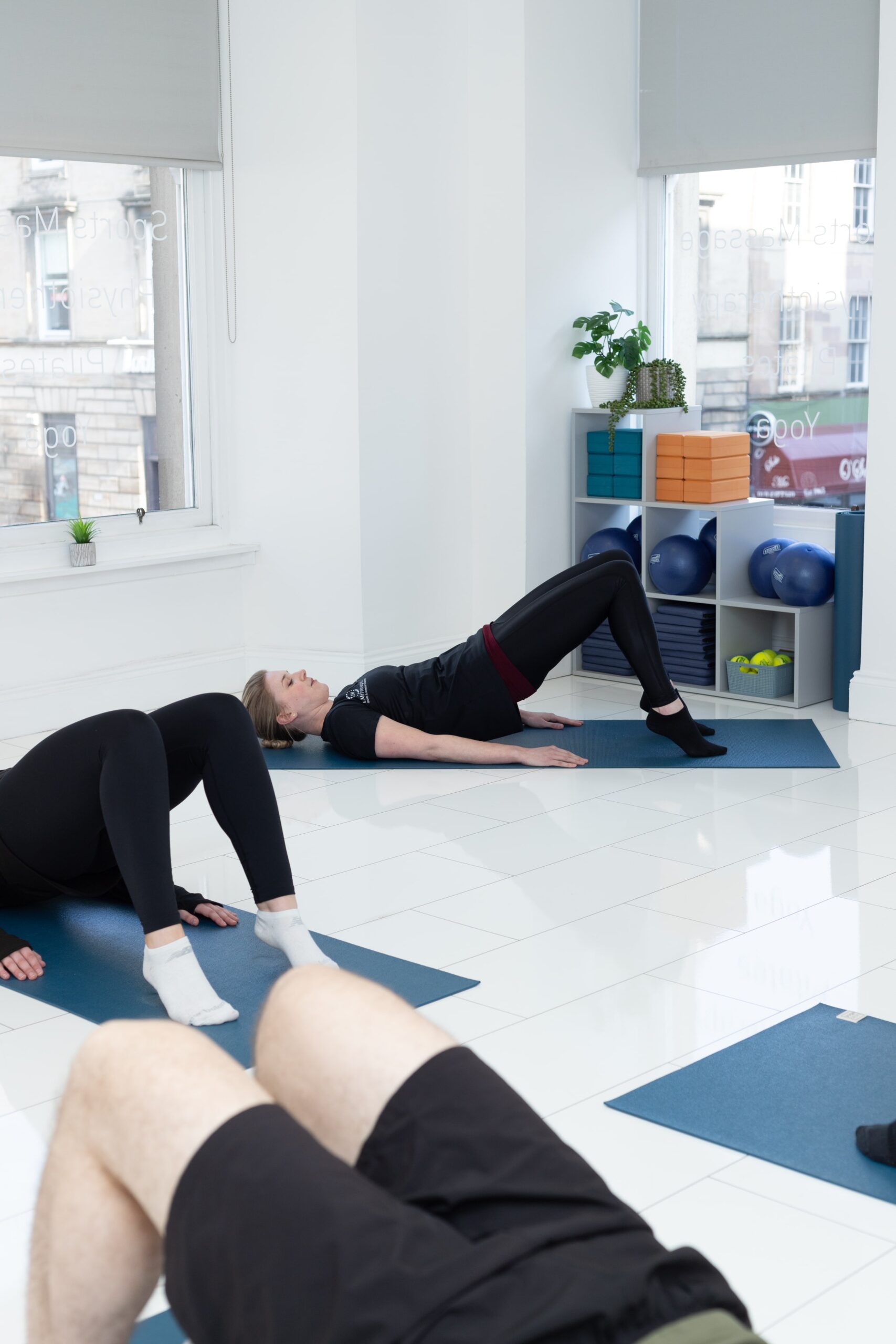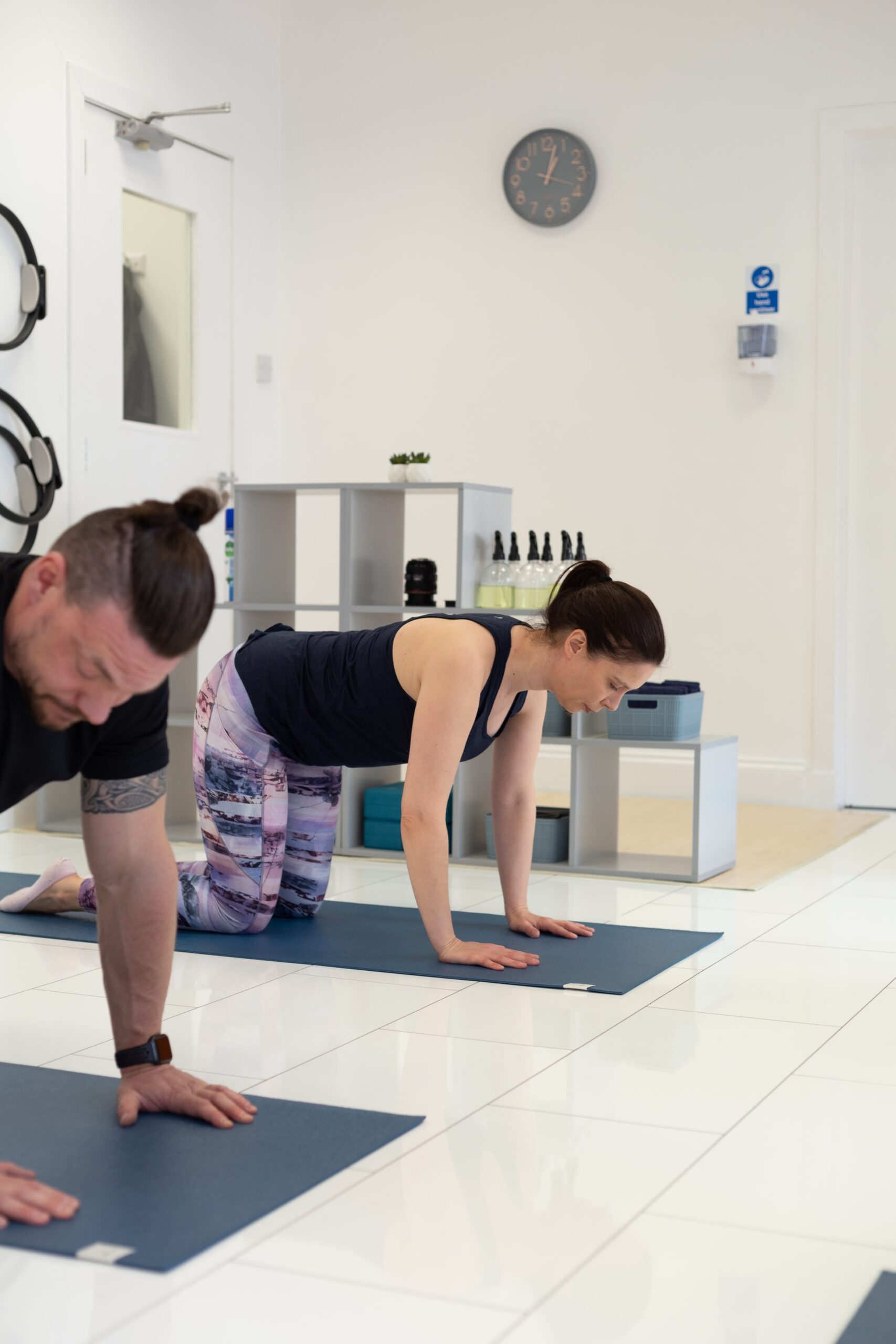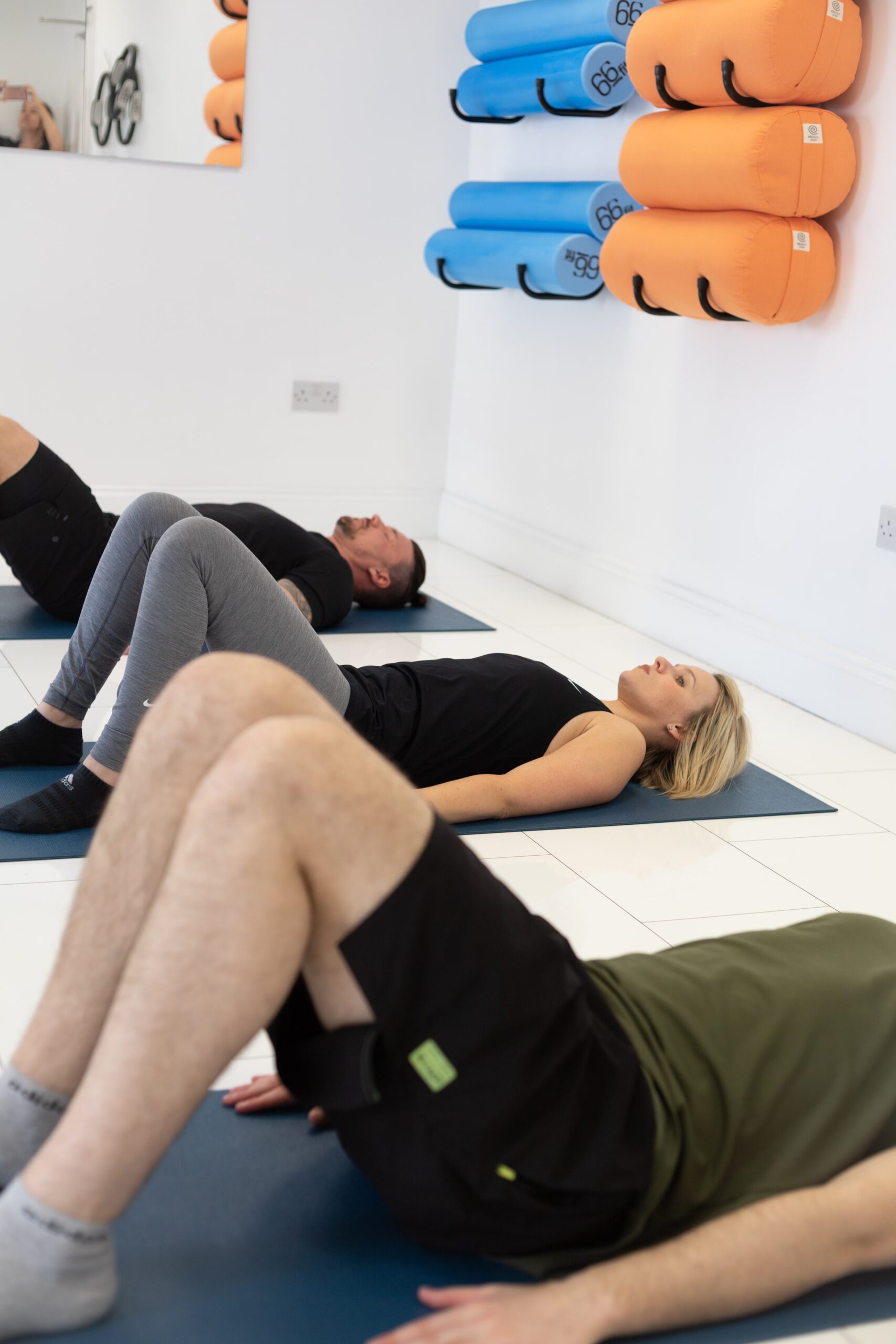 If you have been to visit us at the clinic before you will know how much we love to talk about Pilates!
Lynne, Catriona and Becky will take you through various Pilates exercises, with a focus on core control, postural alignment, full body strengthening and injury prevention. Pilates really is for everyone so all levels are welcome. Maximum 6 people per class. Mats and equipment are provided but feel free to bring your own.
If you don't feel comfortable joining a class why not try a 1:1 session with us? 1:1 sessions are perfect for those who want to work on a programme tailored to their own needs, as well as build confidence. 
Tues – Mixed Level, 17:30 – 18:30
Wed – Mixed Level, 17:45 – 18:45, Beginner, 19:00 – 20:00
Thur – Mixed Level, 17:30 – 18:30
Fri – Mixed Level, 12:30 – 13:30
Sat – Beginner, 10:30 – 11:30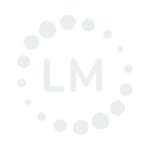 Toggle below for more information
If this is your first visit to LM Therapies please select either the 'Initial Assessment' or 'New Client' option when booking in for your first treatment with us. You will then be sent a short form  via email to complete asking you to provide some personal details, along with any relevant medical conditions and/or previous injuries you may have experienced. This information is stored in accordance with GDPR regulations.
Please give 24hrs notice to cancel/reschedule your appointment to avoid charges. If you fail to do so within the 24hr period there will be a £10 charge. If you do not attend the appointment you will be charged the full treatment amount.
Our appointment times are spaced out with a minimum 15mins in between to allow ventilation and cleaning of the room. Fresh laundry is used for every client and hand sanitizers are available upon entry and throughout the clinic.